Aquamarine earrings, open hoops, marquise aquamarine, 92.5 sterling silver
These exquisite Aquamarine earrings are the perfect statement piece. Crafted from 92.5 sterling silver, the open hoop hooks showcase two marquise shaped aquamarine gemstones. The gemstones are 8mm x 14mm, and the earrings have an overall length of 38mm. These one-of-a-kind earrings are made with natural stones, which may vary slightly from the ones pictured.
Approximate stone measurements with silver: 8 mm X 14 mm
Length about: 38 mm
Code: 692
Note that these are natural stones and can vary from the ones pictured. Please let us know if you want pictures of the ones to be shipped.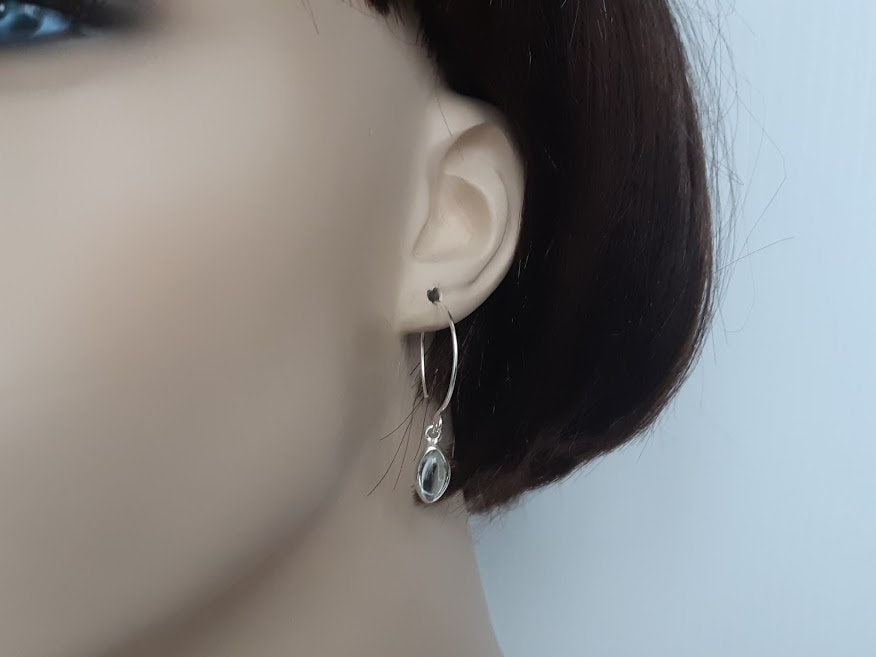 Aquamarine earrings, open hoops, marquise aquamarine, 92.5 sterling silver