Black coral size 7 ring set in 92.5 sterling silver
This stunning Black Coral ring is an exquisite statement piece. Set in 92.5 sterling silver, this genuine fossil coral boho ring is perfect for adding an eye-catching detail to any ensemble. The stone measures approximately 26 mm x 14 mm and the ring weighs 5.99 grams. This is a size 7 US/Canadian size and the exact ring pictured is the one that will be shipped to you. Make a bold statement with this one of a kind Black Coral ring.
Note that this is a size 7 ring US/Canadian size. This is a unique ring that will be the one shipped.
Black fossil coral ring in solid 92.5 sterling silver
Stone dimensions about 26 mm X 14 mm
weight: 5.99 grams
Code: 78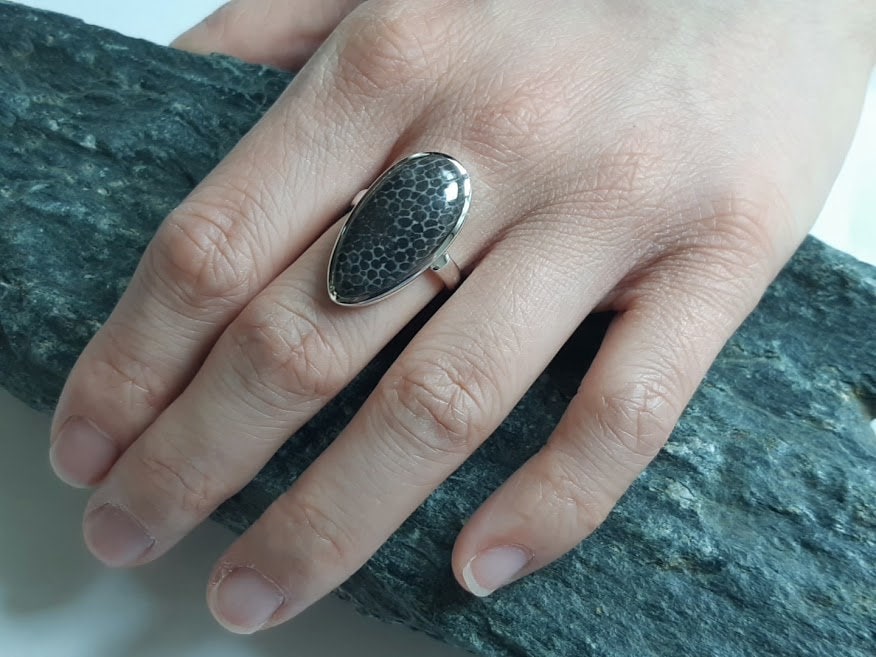 Black coral size 7 ring set in 92.5 sterling silver