Stunning Black Onyx Earrings -925 Sterling Silver, Faceted Gemstone, Round Shape
Introducing our exquisite Black Onyx Earrings! Crafted with 92.5 sterling silver and boasting a radiant faceted gemstone in a round shape, these earrings are truly a sight to behold. The elegant leverback hooks ensure a secure and comfortable fit, adding to their appeal. With their eye-catching black onyx stones, these earrings effortlessly exude sophistication and provide the perfect finishing touch to any outfit. Experience the beauty and distinction of our Black Onyx Earrings and elevate your style to new heights.
Introducing our exquisite Black Onyx Earrings, the epitome of elegance and sophistication. Carefully crafted with utmost precision, these earrings are nothing short of a masterpiece. Handmade with love and attention to detail, each pair showcases the perfect blend of style and quality, making them the perfect accessory for any occasion. Made from 92.5 sterling silver, these earrings effortlessly combine durability with stunning aesthetics. The leverback hooks ensure a secure and comfortable fit, allowing you to showcase these beauties with confidence throughout the day and into the night. But what truly sets these earrings apart is the faceted black onyx gemstone. Cut to perfection, this round-shaped gem captures the light with every movement, casting a mesmerizing glow on the wearer. Its deep, mysterious hue adds a touch of intrigue, making these earrings an alluring addition to your jewelry collection. Beyond the visual allure, owning a pair of our Black Onyx Earrings comes with a myriad of benefits. Let's dive into what makes this product irresistible: 1. Versatility: Whether you're attending a glamorous soirée or looking to enhance your everyday style, these earrings effortlessly transition from day to night. Pair them with a little black dress for a classic evening look or dress up your favorite casual ensemble for a touch of sophistication. 2. Timeless Elegance: The combination of sleek sterling silver and the timeless allure of black onyx makes these earrings a true statement piece. Their classic design ensures they will never go out of style, allowing you to cherish and wear them for years to come. 3. Unmatched Quality: Made with love and unparalleled craftsmanship, these earrings are the result of meticulous attention to detail. We take pride in sourcing only the finest materials, ensuring that every piece meets our high standards and brings joy to the wearer. 5. Thoughtful Gift: Looking for a unique and meaningful gift for a loved one? Look no further. Our Black Onyx Earrings make for the perfect present, symbolizing strength and protection. They come beautifully packaged in a gift box, ready to delight that special someone on any occasion. Invest in the elegance and charm of our Black Onyx Earrings, and experience the transformative power of exceptional jewelry. Elevate your personal style and let your inner radiance shine through. With their unparalleled beauty and timeless design, these earrings are truly a treasure worth owning. Make a bold statement and embrace the allure of black onyx today.
Approximate dimensions with silver: 7 mm
Approximate length: 27 mm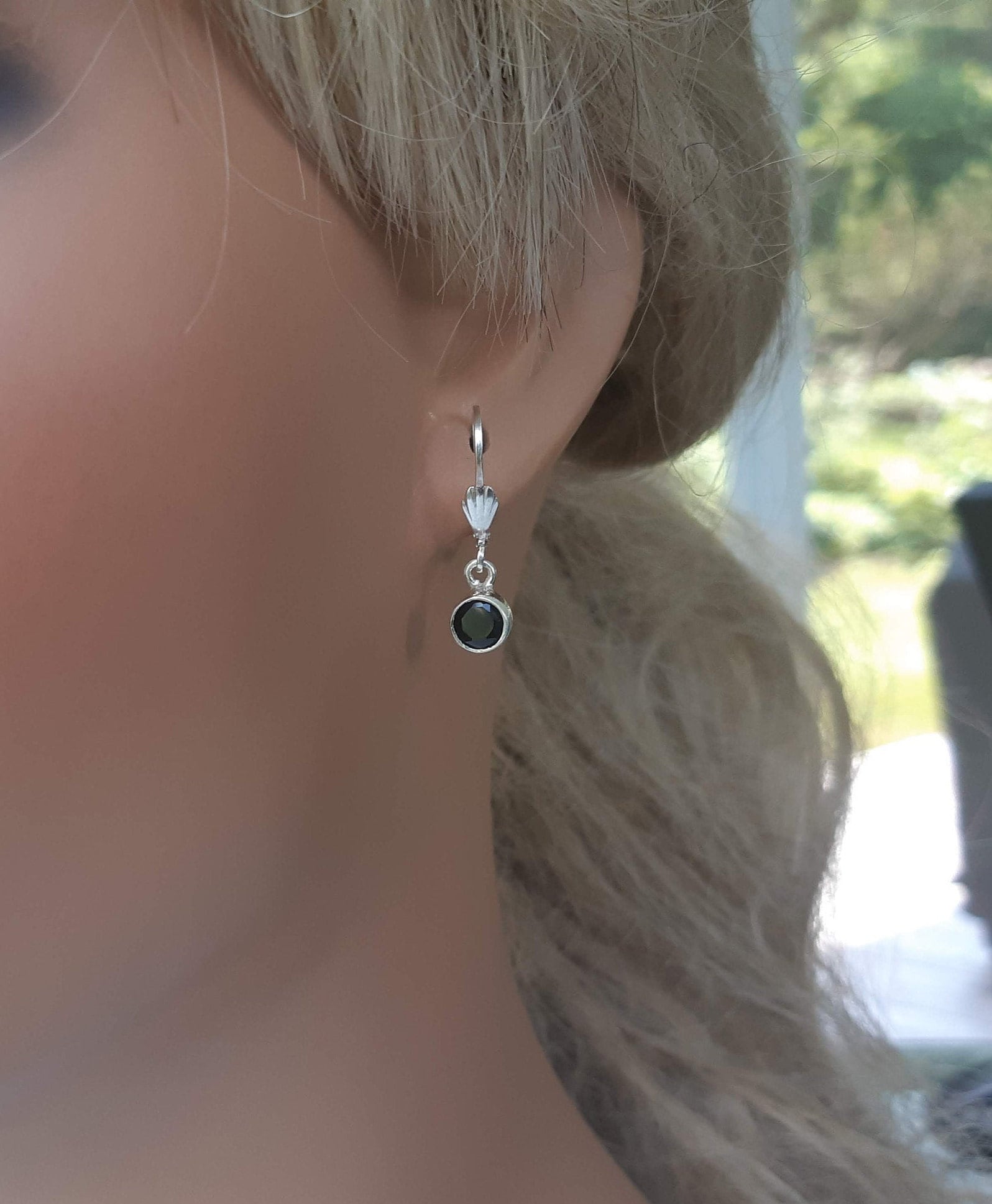 Stunning Black Onyx Earrings -925 Sterling Silver, Faceted Gemstone, Round Shape