Blue copper turquoise ring, size 7, handmade, set in 92.5 sterling silver
This Blue Copper Turquoise Ring is a statement piece like no other. Handcrafted with 92.5 sterling silver and set with a unique rectangular gemstone, this ring is sure to make a statement and be the envy of all your friends. It is a size 7 US/Canadian size. The dimension of the stone with silver measures 27mm X 14mm. The perfect accessory for any outfit, this Blue Copper Turquoise Ring is sure to be a hit.
Note that this is a size 7 ring US/Canadian size. This is a unique ring that will be the one shipped.
Beautiful sterling silver rectangular blue copper turquoise gemstone ring.
Dimension of stone with silver about 27 mm X 14 mm
Code 110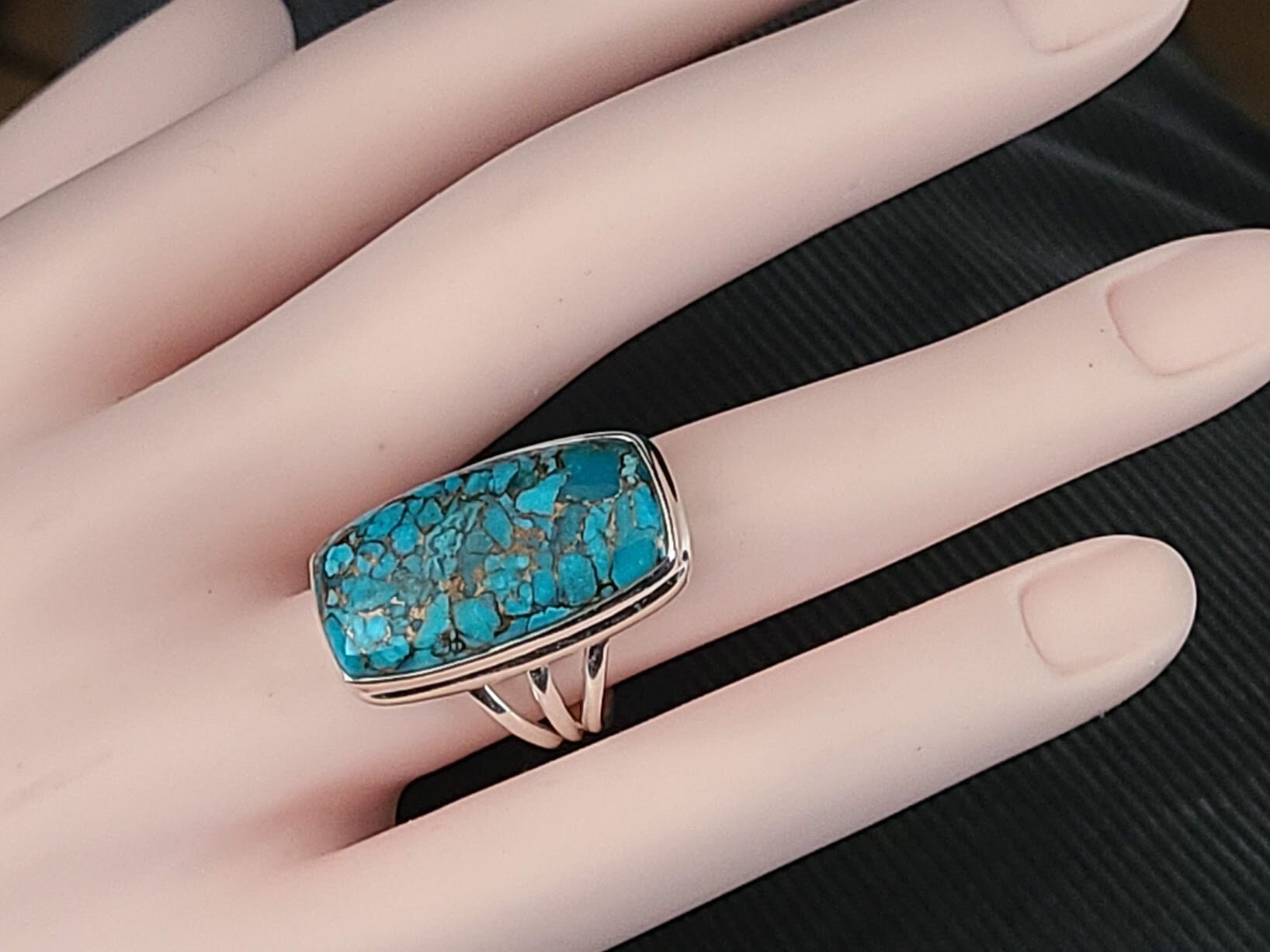 Blue copper turquoise ring, size 7, handmade, set in 92.5 sterling silver