Copper turquoise ring, size 9.75 (US/Canadian size) , spiny oyster copper ring with pink opal, set in 92.5 sterling silver
This beautiful Copper Turquoise Ring is a unique statement piece that will add a touch of glamour to your jewelry collection. Crafted with a Spiny Oyster copper gemstone set in 92.5 sterling silver, this ring features a stunning pink opal for added sparkle. A rectangular shaped stone measuring 27mm x 15mm is sure to make this ring stand out. With a US/Canadian size of 9.75, this ring is sure to sparkle. Weighing 8.12 grams, this ring is a definite eye-catcher.
Note that this is a size 9.75 ring (US/Canadian size) and the ring to be shipped.
Unique spiny copper turquoise gemstone ring with pink opal, set in 92.5 sterling silver. Rectangular shaped ring
Stone size with silver about 27 mm X 15 mm
Weight: 8.12 grams
Code 1108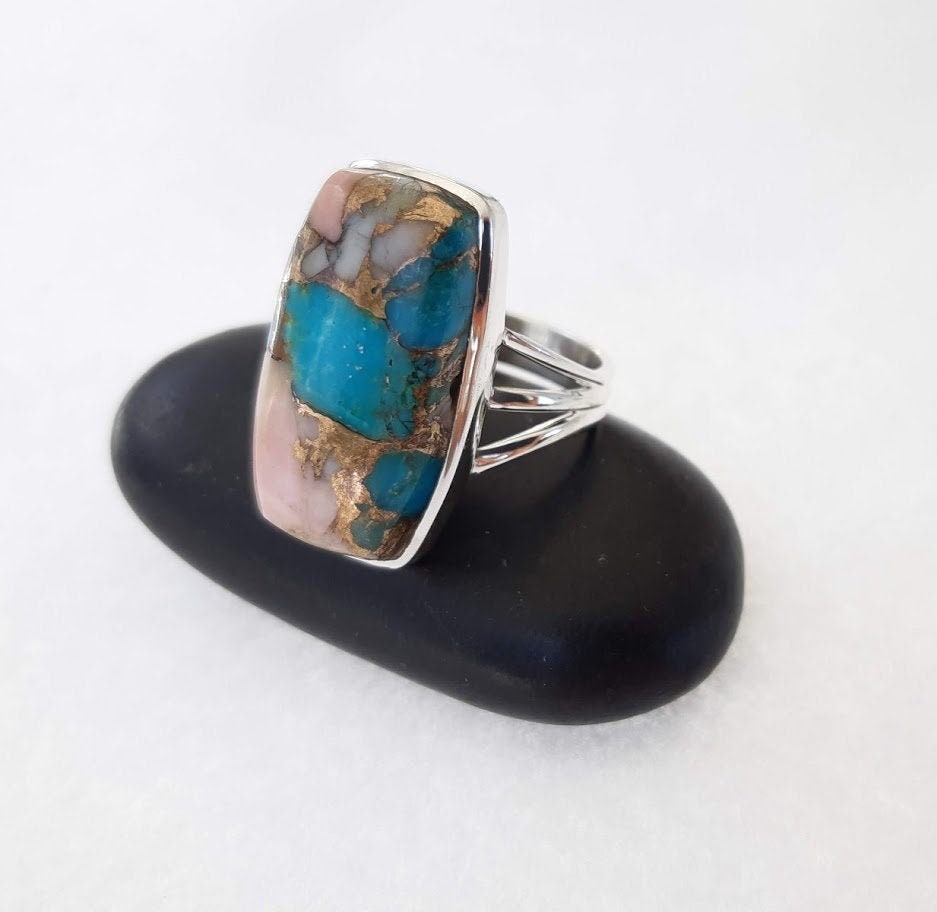 Copper turquoise ring, size 9.75 (US/Canadian size) , spiny oyster copper ring with pink opal, set in 92.5 sterling silver