Copper turquoise ring, size 9, purple turquoise set in 92.5 sterling silver, unique handmade ring
This Copper turquoise ring is perfect for making a statement. Crafted from 92.5 sterling silver and featuring a stunning purple turquoise gemstone, this unique handmade ring is sure to be a showstopper. With a size 9 US/Canadian, it's easy to find the perfect fit. Get this special ring today and complete your look.
Note that this is a size 9 ring US/Canadian size. This is a unique ring that will be the one shipped.
Sterling silver teardrop purple copper turquoise gemstone ring.
Dimension with silver about 27 mm X 17 mm
Weight: 6.47 grams
Code808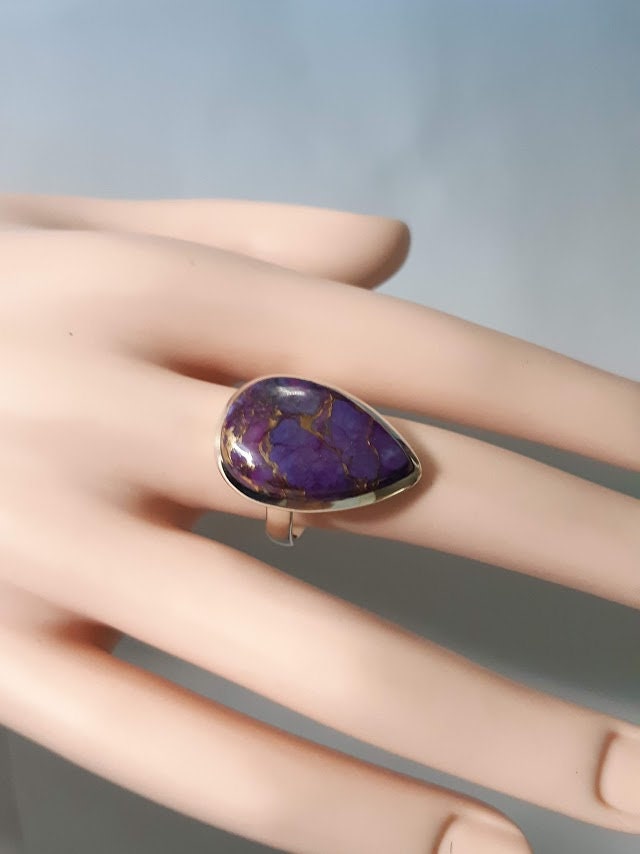 Copper turquoise ring, size 9, purple turquoise set in 92.5 sterling silver, unique handmade ring