Sparkling Crystal Quartz Earrings: Enhance Your Style with Luxurious Stones
Introducing our stunning WordPress product: Crystal Quartz Earrings, the epitome of elegance and sophistication. Crafted with utmost precision and attention to detail, these earrings are designed to captivate and enhance your natural beauty. Adorned with shimmering crystal quartz, these earrings exude a mesmerizing charm that effortlessly complements any attire, be it casual or formal. The quartz stones, carefully selected for their clarity and radiance, create a dazzling display of light that is guaranteed to turn heads. Our Crystal Quartz Earrings boast several advantages that set them apart from the rest. First and foremost, their versatility is unmatched. Whether you're attending a grand gala or simply going out for a brunch, these earrings effortlessly elevate your style, making a bold fashion statement. Additionally, the hypoallergenic nature of our product ensures that even the most sensitive ears can enjoy these earrings without any discomfort or irritation. Crafted with high-quality materials, they are also incredibly durable, allowing you to cherish their beauty for years to come. From a minimalist design to intricate detailing, our Crystal Quartz Earrings offer a wide range of options to suit your personal style. Whether you prefer a subtle, understated look or prefer to dazzle with bold, eye-catching earrings, our collection has a pair for everyone. Indulge in the unparalleled beauty and timeless elegance of Crystal Quartz Earrings. Unlock your fashion potential and let these exquisite pieces become the highlight of your jewelry collection. Experience the confidence that comes with wearing a product that perfectly combines quality, style, and sophistication.
Introducing our exquisite creation, the **Crystal Quartz Earrings** – a true embodiment of elegance and enchantment. Immerse yourself in the enchanting beauty of these earrings, as they gracefully dangle from your ears, radiating a captivating aura. Crafted with utmost perfection, these earrings are adorned with the mesmerizing allure of crystal quartz. Known for its stunning clarity and captivating shine, crystal quartz is a stone that embodies purity and positive energy. Each pair of our earrings showcases the distinctive beauty of this magnificent gem, awakening a sense of wonder and fascination. Let your inner beauty shine through with these mesmerizing Crystal Quartz Earrings. As the light dances upon the crystal quartz, it creates a dazzling effect, reflecting your individuality and sophistication. Be prepared to receive compliments as all eyes are drawn to the ethereal beauty of these earrings, uniquely tailored to leave a lasting impression. Our Crystal Quartz Earrings not only serve as a fashion statement, but they also boast a variety of benefits that will uplift your everyday life. Let us unveil the exclusive features that make these earrings truly exceptional: 1. **Unique Design**: Our talented artisans have meticulously handcrafted each earring, ensuring a one-of-a-kind design that sets you apart from the crowd. The intricate detailing and delicate craftsmanship make these earrings a true work of art. 2. **Versatile elegance**: These earrings effortlessly transition from day to night, complementing any outfit flawlessly. Whether you're attending a formal event or a casual soiree, the Crystal Quartz Earrings add a touch of glamour and sophistication to your ensemble, making you the center of attention. 3. **Crystal healing**: Crystal quartz is renowned for its healing properties – it's believed to amplify positive energy and promote harmony within oneself. Wearing our Crystal Quartz Earrings allows you to carry this positive influence with you, infusing your day with a sense of balance and tranquility. 4. **Nickel-free**: We value your comfort and well-being, which is why our earrings are crafted with nickel-free materials. Say goodbye to any concerns of allergic reactions or skin irritation, and embrace the joy of wearing these earrings with complete peace of mind. With our Crystal Quartz Earrings, sophistication and elegance are just the beginning. These earrings possess an intangible quality that transcends fashion, and serves as a reminder of the beauty that lies within each of us. Indulge in the allure of crystal quartz, experience the divine radiance, and let our Crystal Quartz Earrings become your steadfast companion in your journey towards self-expression and empowerment. Elevate your style and embrace the timeless beauty that shimmers within you. Order your pair of Crystal Quartz Earrings today, and awaken a world of enchantment and elegance at your fingertips.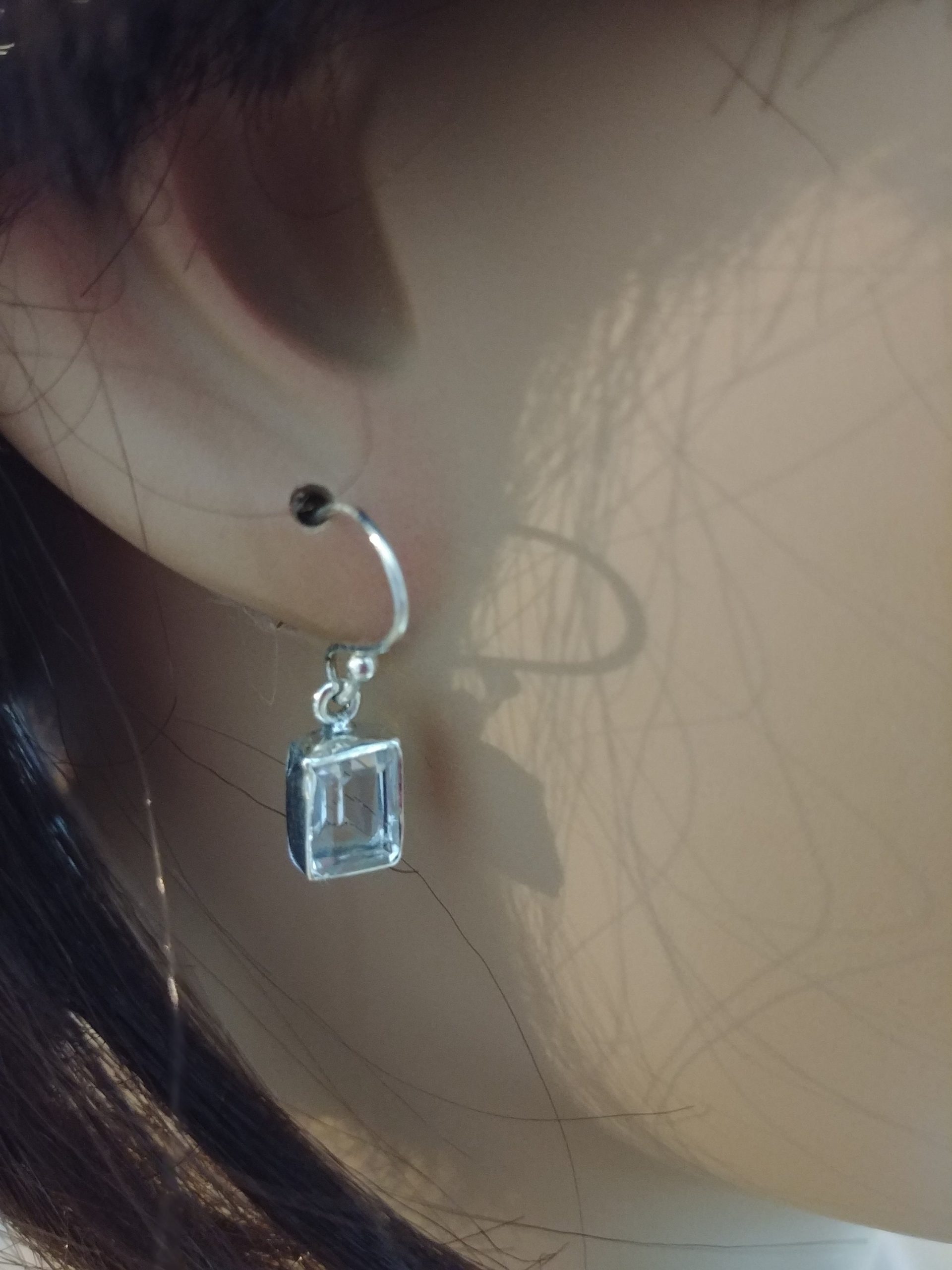 Sparkling Crystal Quartz Earrings: Enhance Your Style with Luxurious Stones