Exquisite Labradorite Ring Set in 92.5 Sterling Silver: Enhance Your Style with the Perfect Gemstone Jewelry
Introducing our exquisite labradorite ring set in 92.5 sterling silver – a true statement piece that blends elegance and versatility effortlessly. Crafted with precision, this masterpiece showcases the mesmerizing beauty of labradorite, renowned for its iridescent qualities. The sterling silver setting adds a touch of sophistication, creating a stunning combination that complements any style or occasion. With its impeccable craftsmanship and timeless allure, this labradorite ring set is destined to captivate hearts and stand out from the crowd. Elevate your jewelry collection with this distinctive piece that boasts not only style but exceptional quality.
Introducing our mesmerizing labradorite ring set in the enchanting embrace of 92.5 sterling silver, a match made in celestial elegance. Prepare to be whisked away on a journey of undeniable allure as we delve into the depths of this captivating masterpiece that commands attention and leaves an indelible mark on any discerning wearer. Crafted with meticulous precision, this exquisite Labradorite ring awakens the senses with its ethereal beauty. The center stage is reserved for a magnificent labradorite gemstone, emanating a kaleidoscope of iridescent hues that dance with every flicker of light. Its iridescence, reminiscent of a captivating sunset or a mystical aurora borealis, sets it apart as a true embodiment of natural wonders. The divine marriage of the labradorite gemstone with the warm embrace of 92.5 sterling silver adds a touch of extravagance to this already statement-making piece. Sterling silver, renowned for its purity and durability, ensures a lasting shine, allowing this resplendent ring to grace your fingers for years to come. But what truly sets this labradorite ring apart is its extraordinary features: 1. **Symphony of Colors**: Prepare to be mesmerized by the ever-changing play of hues that the labradorite gemstone exudes. From mystical blues and greens to striking flashes of gold, every movement of your hand will be accompanied by a symphony of colors that capture attention from every corner. 2. **Magical Energy**: Labradorite is revered for its mystical properties, believed to possess an inherent ability to protect and guide its wearer. Its metaphysical aura inspires curiosity, wards off negativity, and ignites one's spiritual path, acting as a beacon of positive energy and heightened intuition. 3. **Handcrafted Excellence**: Expertly shaped and polished by skilled artisans, each labradorite gemstone is hand-selected to ensure unparalleled quality and uniqueness. This meticulous attention to detail guarantees that no two rings are alike, making your treasure a one-of-a-kind piece destined to be your signature accessory. Embrace the undeniable allure and immense value this labradorite ring set in sterling silver brings to your collection. Whether as a captivating gift for a loved one or a well-deserved treat for yourself, it captures the epitome of elegance, sophistication, and spiritual enlightenment. Elevate your style and embark on a journey of endless fascination with our labradorite ring set, a bewitching union of nature's beauty and exquisite craftsmanship. Let its magical energy and breath-taking iridescence become your daily reminder of the wonders that surround us. Order your piece of celestial elegance today and enchant the world with your captivating allure.
Specification:
Exquisite Labradorite Ring Set in 92.5 Sterling Silver: Enhance Your Style with the Perfect Gemstone Jewelry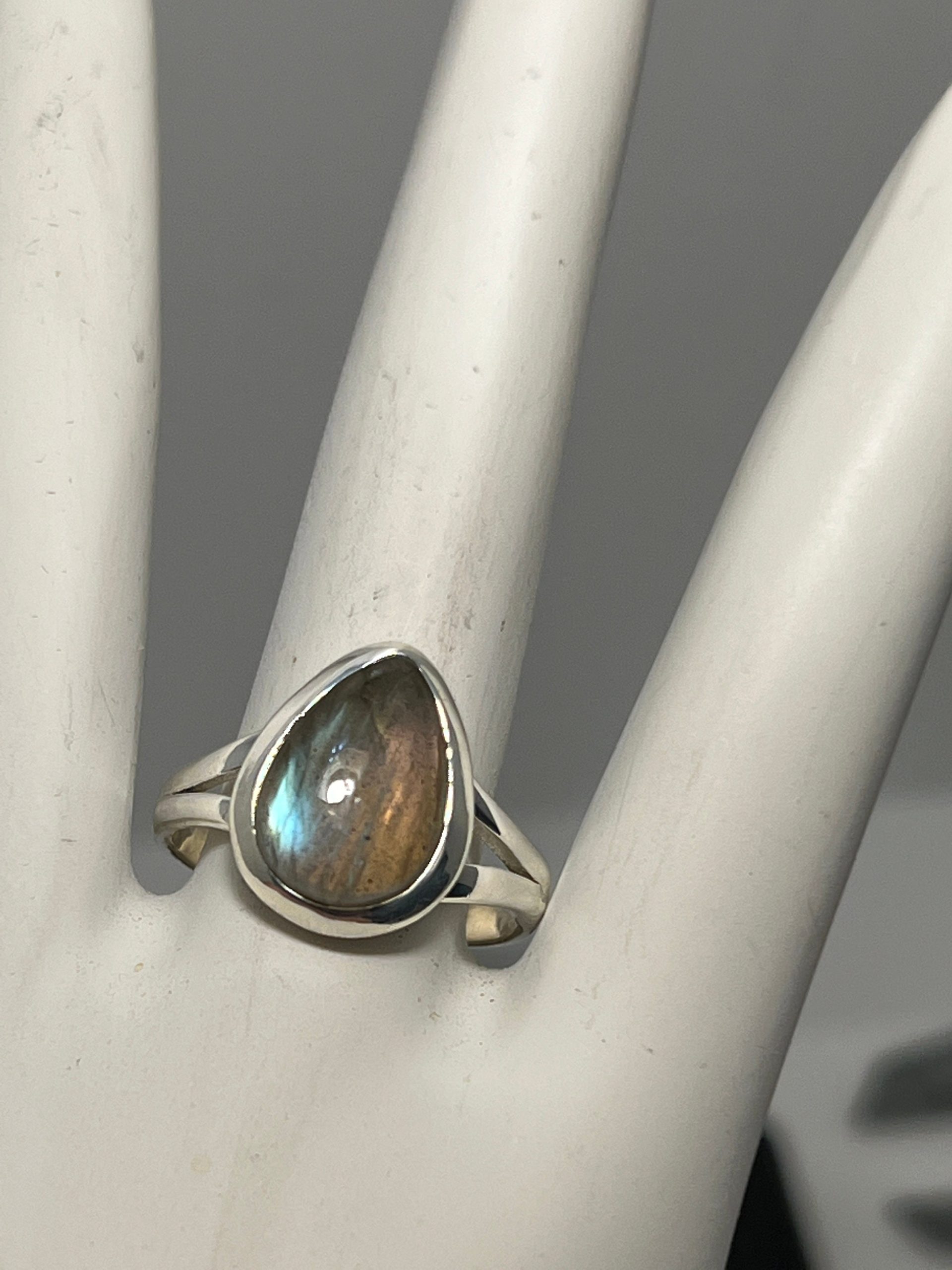 Exquisite Labradorite Ring Set in 92.5 Sterling Silver: Enhance Your Style with the Perfect Gemstone Jewelry