Stunning Pearl Pendant on 92.5 Sterling Silver: Elevate Your Style with Timeless Elegance
Discover elegance and charm with the magnificent Pearl Pendant on 92.5 sterling silver. This exquisite WordPress product showcases the perfect blend of timeless beauty and exceptional craftsmanship. Crafted with high-quality sterling silver, this pendant exudes an air of sophistication, while the lustrous pearl sets it apart, creating an alluring focal point. Its adjustable chain ensures a perfect fit for any neckline, elevating your style effortlessly. Whether as a thoughtful gift or a personal indulgence, this Pearl Pendant is a true symbol of grace and refinement.
Pearl Pendant on 92.5 Sterling Silver
Indulge in the elegance and sophistication of our exquisite Pearl Pendant on 92.5 sterling silver. This enchanting piece of jewelry is meticulously crafted to allure and mesmerize anyone who wears it. With its unique features, undeniable benefits, and unparalleled value, this pendant is truly a masterpiece that transcends trends and time.
A Captivating Work of Art
Every detail of this pendant tells a story of impeccable craftsmanship and timeless beauty. The focal point of this piece is a lustrous pearl, delicately nestled in a sterling silver setting that accentuates its natural glow. The meticulous attention to detail is evident in the intricate silverwork that surrounds the pearl, creating a harmonious composition that is both eye-catching and elegant.
Uniquely Yours, Unparalleled Beauty
No two pearls are alike, and each pendant showcases a distinct charm and allure that can only come from nature's exceptional creation. The intricate patterns and colors within the pearl make each pendant a one-of-a-kind masterpiece, ensuring that the wearer is adorned with a truly unique piece that reflects their individuality. With its ethereal beauty, this pendant is destined to become a cherished heirloom that can be passed down through generations.
Benefits Beyond Beauty
Beyond its captivating aesthetic appeal, this pearl pendant also offers an array of benefits. Pearls have long been revered for their calming and balancing properties, promoting a sense of tranquility and well-being. Wearing this pendant can enhance your inner beauty, bringing a sense of harmony to your mind, body, and spirit. Additionally, the sterling silver setting ensures durability and longevity, allowing you to enjoy this exquisite pendant for years to come.
A Timeless Statement of Value
A piece of jewelry like this holds more than just monetary worth; it encapsulates emotions, memories, and a sense of self-expression. The Pearl Pendant on 92.5 sterling silver represents an investment in both timeless style and personal significance. This pendant is not only a symbol of beauty and grace but also a testament to the wearer's discerning taste and appreciation for exceptional craftsmanship. Its incomparable value lies in the lasting impression it leaves on all who gaze upon it.
Create a lasting impression with the Pearl Pendant on 92.5 Sterling Silver. Elevate your style and embrace the timeless elegance that this piece exudes. With its captivating beauty, unmatched quality, and undeniable value, this pendant is the perfect addition to any jewelry collection. Embrace the allure of the pearl and experience the transformative power it holds, both within and without.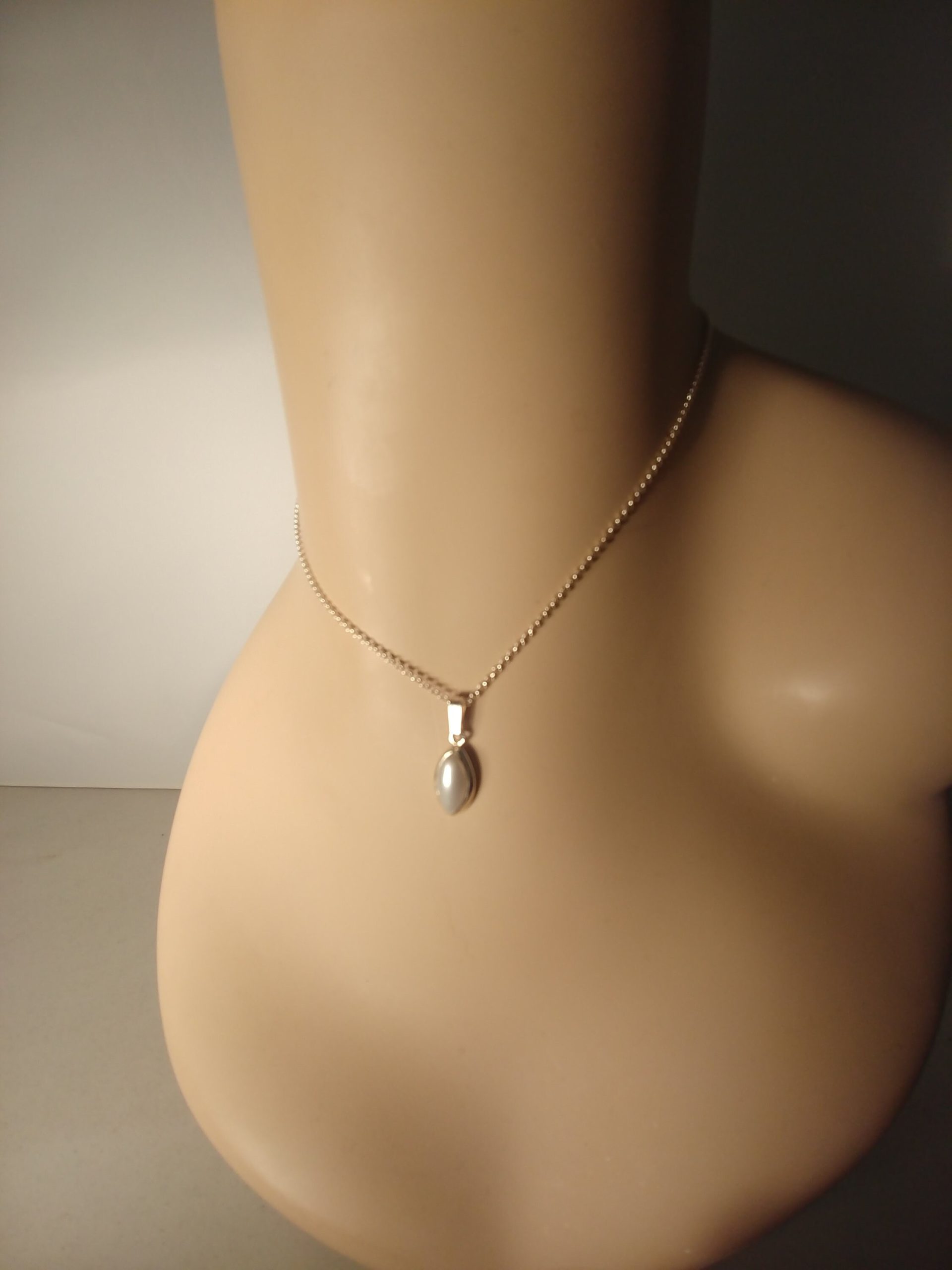 Stunning Pearl Pendant on 92.5 Sterling Silver: Elevate Your Style with Timeless Elegance