Peridot ring size 6 set in 92.5 sterling silver
This one-of-a-kind Peridot ring is the perfect addition to any jewelry collection. Handcrafted from 92.5 sterling silver, the small round peridot sparkles brilliantly in the light. With an approximate diameter of 8 mm, this ring makes a bold statement and is sure to turn heads. Don't miss out on this exquisite ring and order yours today!
Note that this is a size 6 ring (US/Canadian size) and the actual ring to be shipped.
Small round peridot ring set in sterling silver
Approximate diameter: 8 mm
code 10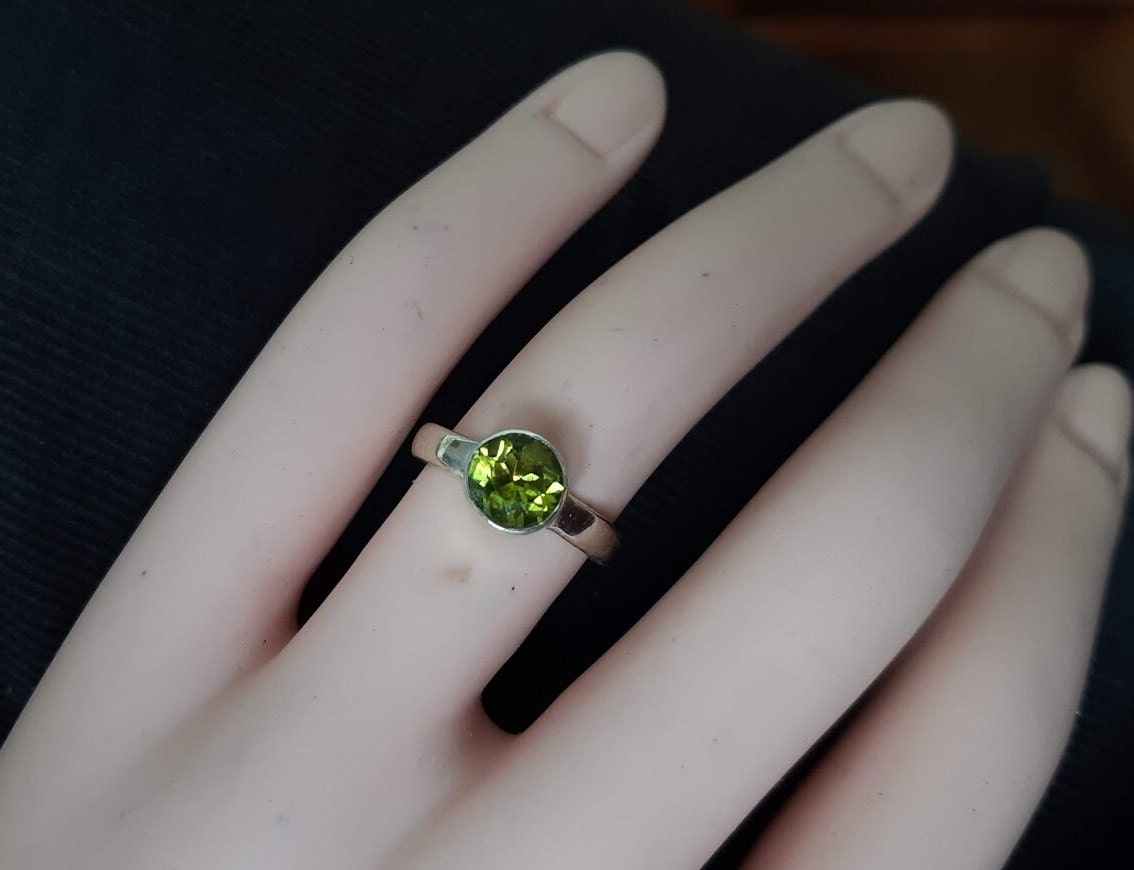 Peridot ring size 6 set in 92.5 sterling silver