Psilomelane Dendrite ring, size 6.5 (US/Candian size), natural, unique silver leaf jasper, set in 92.5 sterling silver
This stunning Psilomelane Dendrite ring is the perfect statement piece for any jewelry collection. Crafted from 92.5 sterling silver and natural silver leaf jasper, this unique size 6.5 ring (US/Canadian size) is sure to catch the eye. Also known as the "Stone of Natural Wisdom", this beautiful piece will be a reminder of your inner strength. With dimensions of 34mm x 21mm, this is the perfect size for everyday wear. You can get this beautiful piece with ease.
Note that this is a size 6.5 ring (US/Canadian size) and the actual ring to be shipped.
Beautiful unique natural Psilomelane Dendrite ring set in sterling silver. Also known as The
"Stone on Natural Wisdom"
Dimensions about 34 mm X 21 mm
Code 12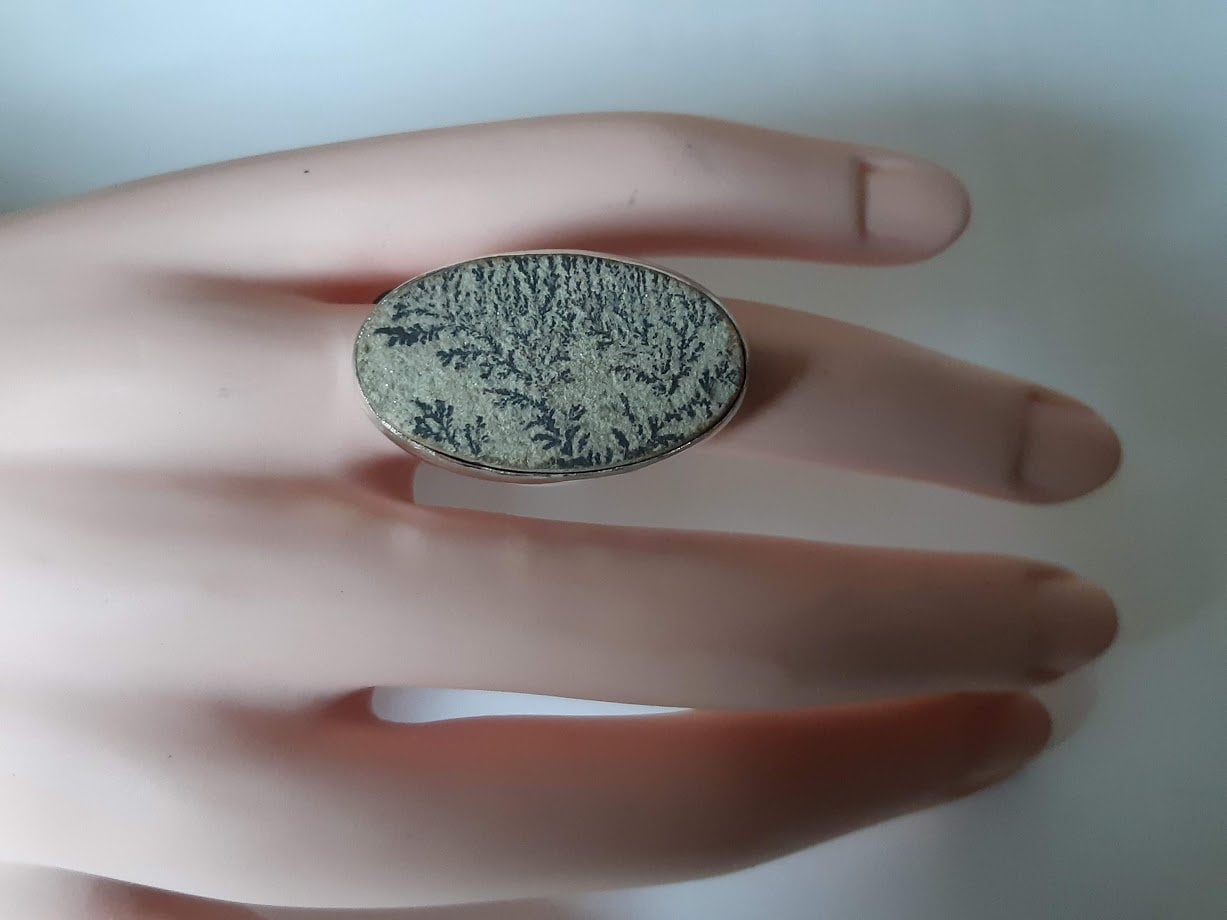 Psilomelane Dendrite ring, size 6.5 (US/Candian size), natural, unique silver leaf jasper, set in 92.5 sterling silver