Rose quartz raw, rough gemstone ring, size 7.25 set in 92.5 sterling silver
This beautiful Rose Quartz Ring is the perfect statement piece for any occasion. Crafted with raw, rough gemstone and 92.5 sterling silver, this unique size 7.25 (US/Canadian size) ring is sure to turn heads. With its irregular dimensions of 11 mm x 15 mm and a weight of 4.36 grams, you will feel confident and stylish wearing this one-of-a-kind jewelry. Don't miss out on this stunning ring – order yours today!
Note that this is a size 7.25 ring (US/Canadian size). This is a unique ring that will be the one shipped.
Raw, rough rose quartz ring in sterling silver
Dimensions about: 11 mm x 15 mm irregular
Weight: 4.36 grams
code: 60
RING SIZE CONVERSION CHART LINK:
http://findmyringsize.com/en/conversiontable.aspx
Note that you can find other charts on google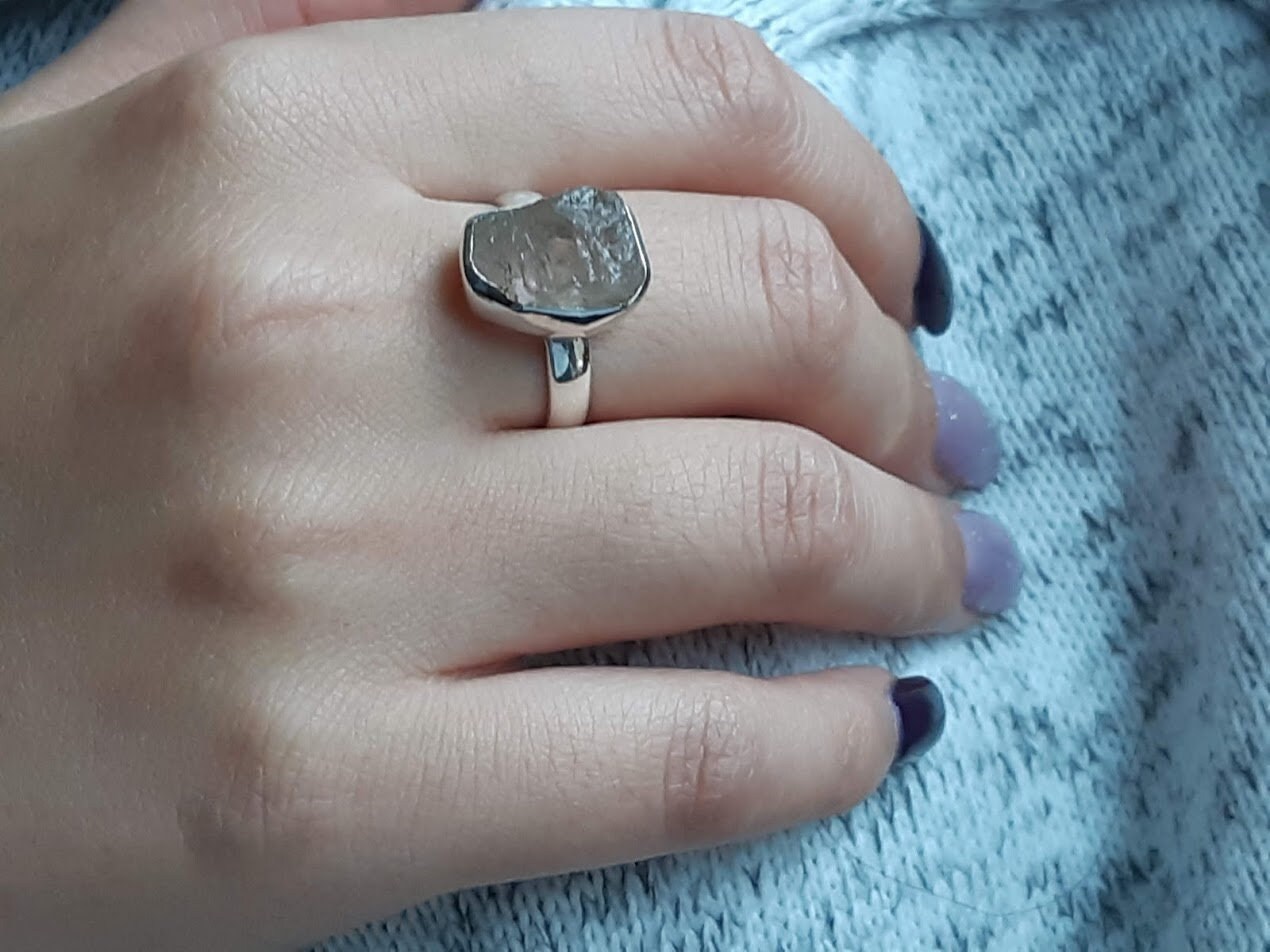 Rose quartz raw, rough gemstone ring, size 7.25 set in 92.5 sterling silver