Carnelian Earrings: Marquise Shaped Gemstones in 92.5 Sterling Silver – Exquisite and Unique Jewelry
Introducing our captivating carnelian earrings, featuring marquise shaped faceted gemstones delicately set in 92.5 sterling silver. These exquisite earrings offer a perfect blend of elegance and uniqueness, designed to enhance any outfit with their distinctive charm. Crafted with high-quality materials, our earrings not only showcase the vibrant beauty of carnelian but also ensure durability and longevity. With their versatile design, they effortlessly transition from day to night, making them a must-have accessory for any occasion. Elevate your style and make a bold statement with our carnelian earrings, an exquisite addition to your jewelry collection.
Let the vibrant hues of Carnelian embrace you as they radiate warmth and positivity. With its captivating sunset-orange color, this gemstone is believed to ignite passion, stimulate creativity, and enhance courage. The faceted cut allows the light to dance upon the surface of the stone, creating a dazzling display that is sure to catch everyone's eye.
These Earrings are not just a fashion statement but a symbol of empowerment and beauty. Crafted with the finest materials, they deliver impeccable quality and comfort, making them suitable for any occasion – from casual outings to formal events. They are also an exquisite gift choice for birthdays, anniversaries, or any milestone celebration.
Step into the spotlight with our Carnelian Earrings, embrace their charm, and let the world witness your captivating aura. Elevate your style with this unique gemstone jewelry, a true treasure that brings unparalleled value and joy to your life.
Make a statement, be bold, and indulge in the enchantment of our Carnelian Earrings!
length about 25 mm
Dimensions about 6 X 11 mm
Specification:
Carnelian Earrings: Marquise Shaped Gemstones in 92.5 Sterling Silver – Exquisite and Unique Jewelry
| | |
| --- | --- |
| HOOK OPTIONS | Wire ear hooks, LEVER BACK HOOKS |
Dimensions
| | |
| --- | --- |
| Weight | 50 kg |
| Dimensions | 23 × 15 × 2 cm |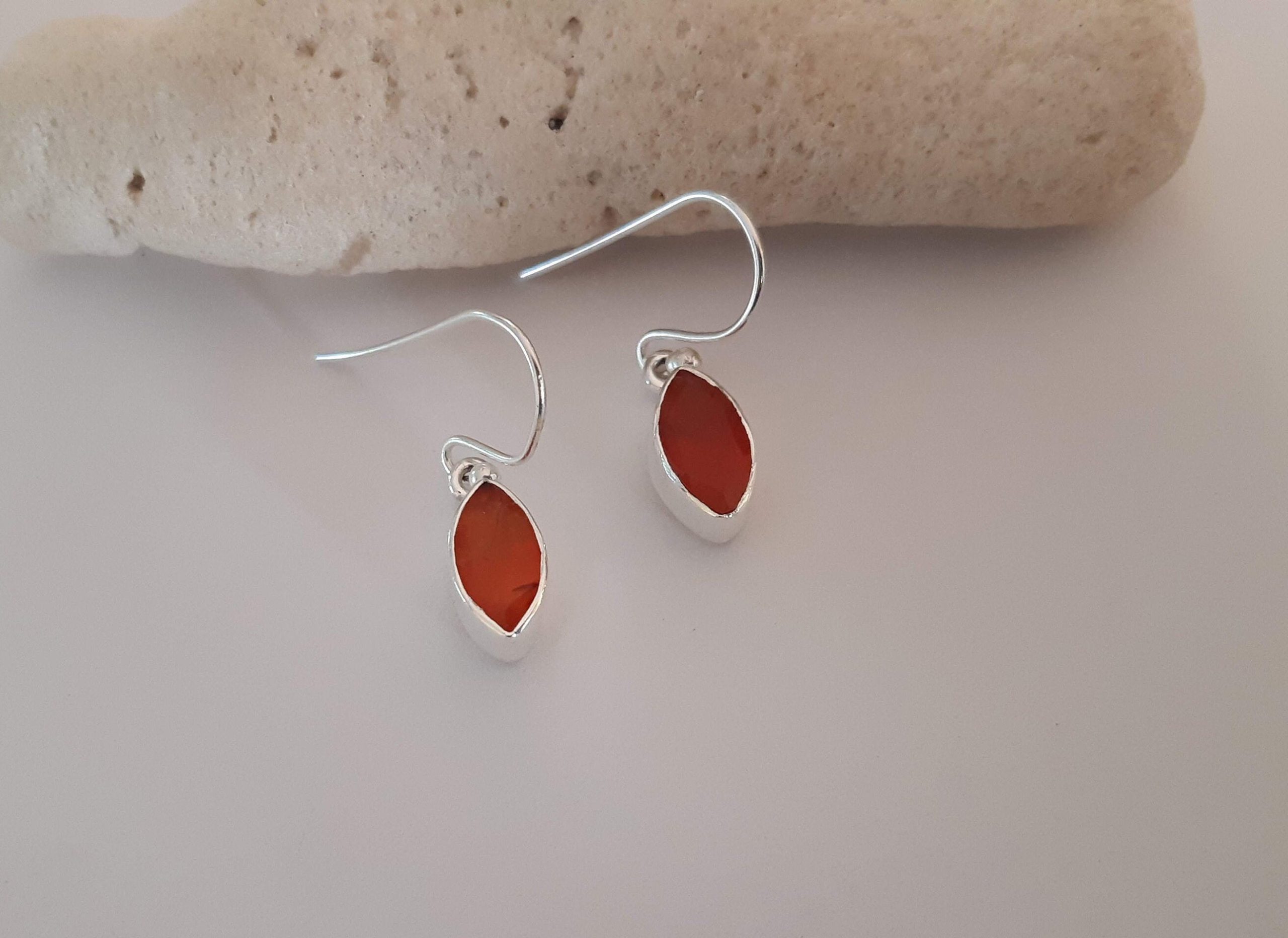 Carnelian Earrings: Marquise Shaped Gemstones in 92.5 Sterling Silver – Exquisite and Unique Jewelry