Silver dragon ring, 92.5 sterling silver
This Silver Dragon Ring is made of 92.5 sterling silver, and is sure to make a statement. With a width of 12 mm and a weight of 8.37 grams, this ring is a sturdy and eye-catching piece. It is available in several sizes so it's sure to fit comfortably. Get this unique and rare silver dragon ring today!
new sterling silver dragon ring.
Width of ring in front about 12 mm
Weight about 8.37 grams
Code: 555
Specification:
Silver dragon ring, 92.5 sterling silver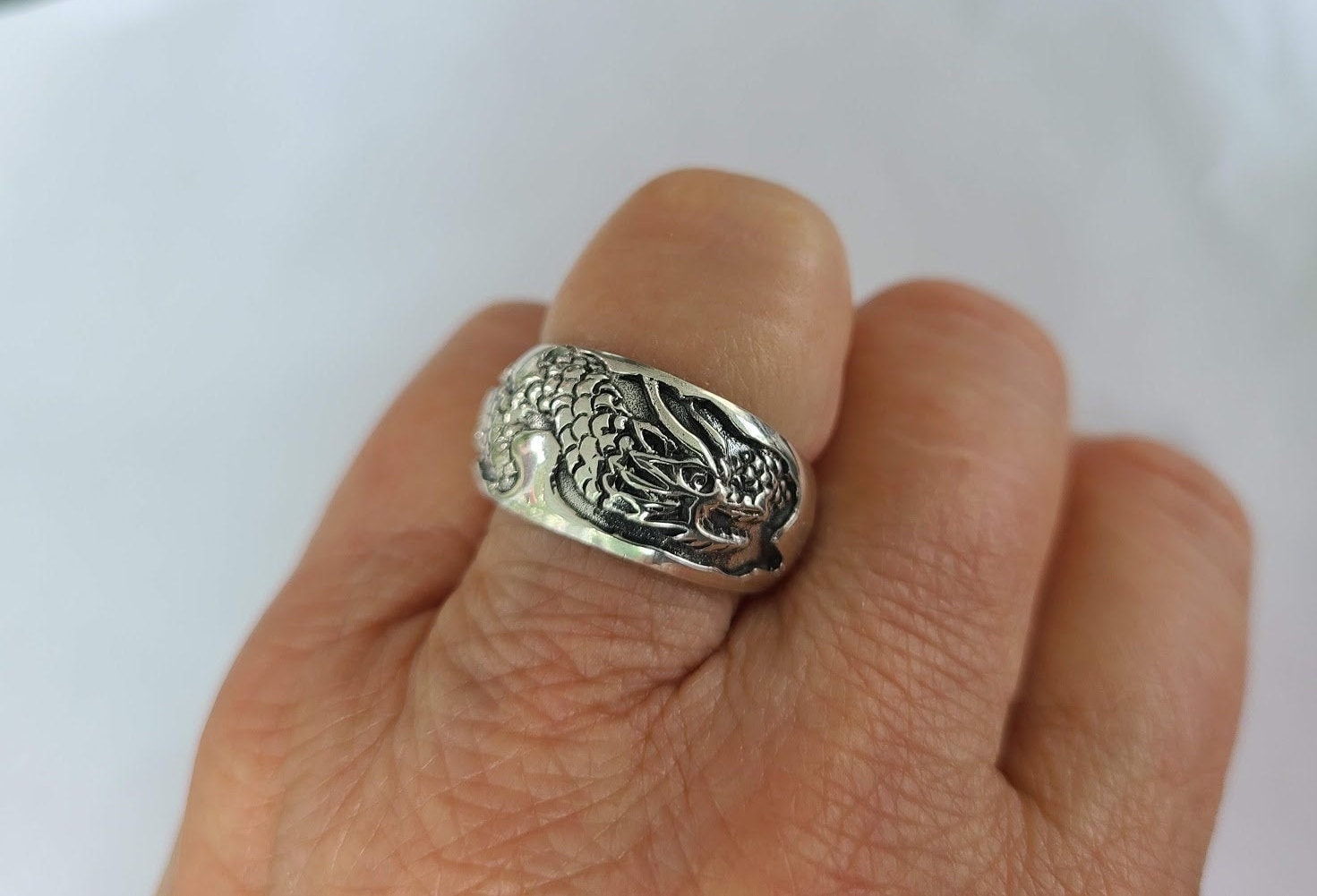 Silver dragon ring, 92.5 sterling silver