Smoky quartz faceted gemstone long earrings set in 92.5sterling silver
These Smoky Quartz Faceted Gemstone Long Earrings Set in 92.5 Sterling Silver are a stunning addition to any outfit. Their dangle and drop style adds a touch of elegance and sophistication to any look. The smoky quartz gemstones are faceted to create a beautiful sparkle and shine. The stones measure 8mm x 11mm and the entire earrings are 40mm long. Crafted with 92.5 Sterling Silver, these earrings are sure to make a statement. Make sure to get your pair before they're gone!
Long faceted oval smoky quartz gemstone sterling silver earrings.
Length: 40 mm
stone size: 8 mm x 11 mm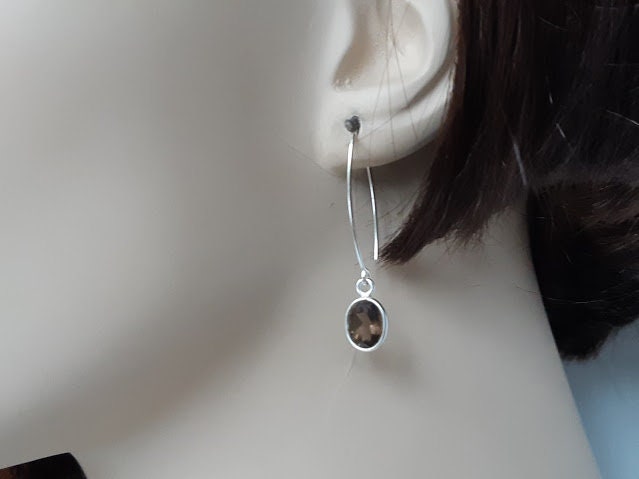 Smoky quartz faceted gemstone long earrings set in 92.5sterling silver