Tiger eye stud earrings, set in 92.5 sterling silver
These gorgeous Tiger Eye stud earrings set in 92.5 sterling silver are perfect for any occasion. They feature natural stones which may vary in color from the ones pictured. Each earring measures 7 X 9 mm and is carefully crafted with high-quality materials to give you an elegant and timeless look. The Tiger Eye stone is believed to have powerful dynamic energy with a watchful quality, and is said to help bring insight into complex situations, focus the mind, and attract good luck. Shop now and add a unique piece to your jewelry collection!
Note that these are natural stones and the color can vary from the ones pictured. Please let us know if you want pictures of the ones to be shipped.
Natural Tiger Eye sterling silve stud earrings set in sterling silver
Dimensions about 7 X 9 mm
Code 10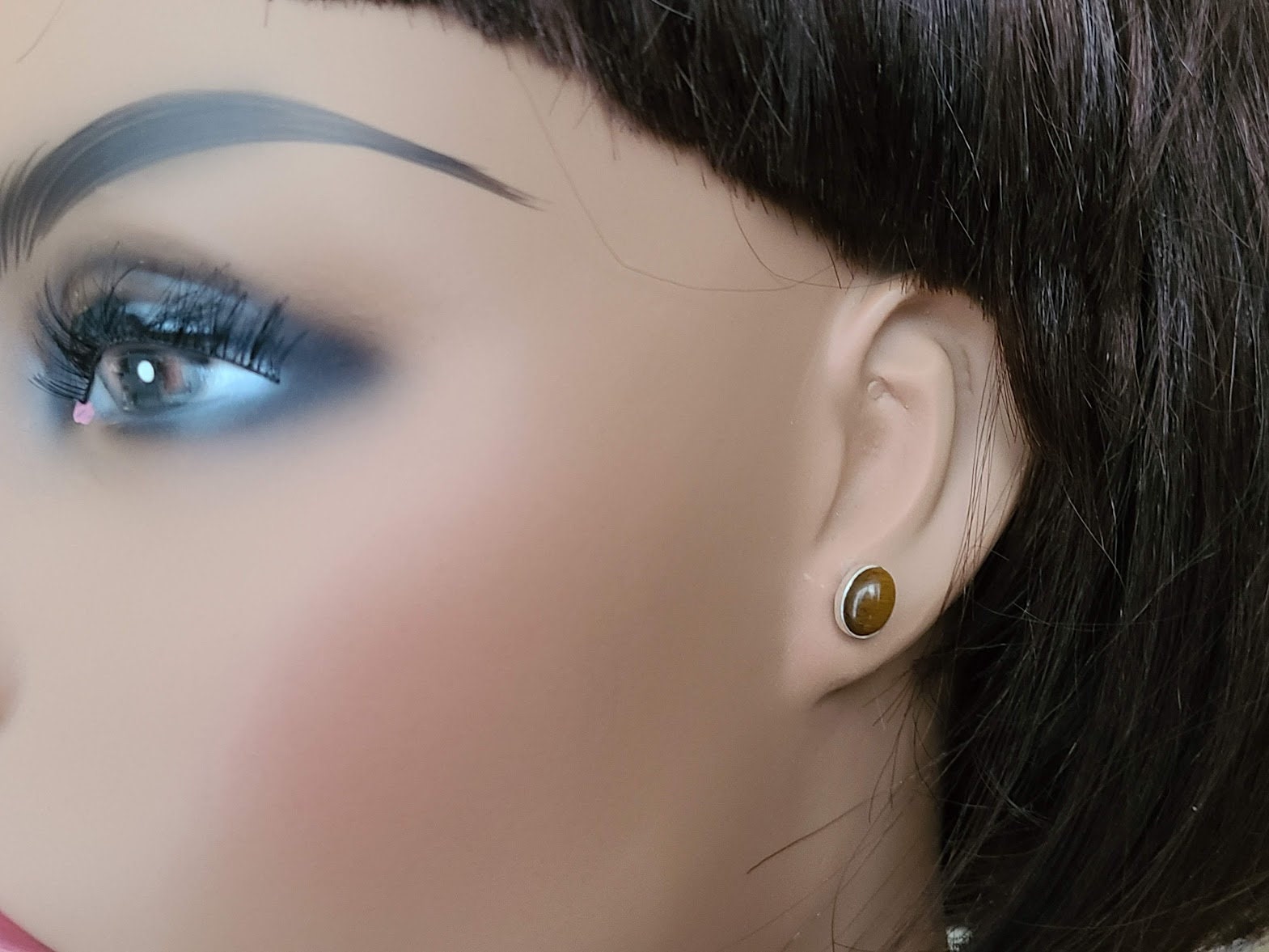 Tiger eye stud earrings, set in 92.5 sterling silver