Turquoise size 6 ring set in 92.5 sterling silver
This beautiful turquoise ring is a perfect statement piece for your jewelry collection. Crafted from 92.5 sterling silver, this unique ring is a size 6 US/Canadian. The small turquoise stone is 5 mm in diameter and adds a subtle pop of color. Enjoy free shipping worldwide and free USPS tracked parcels to USA destinations. Don't forget to check out the Ring Size Conversion Chart to ensure you get the perfect fit.
Small turquoise ring in sterling silver.
Note that this is a size 6 ring US/Canadian size. This is a unique ring that will be the one shipped.
Diameter about 5 mm
Code 20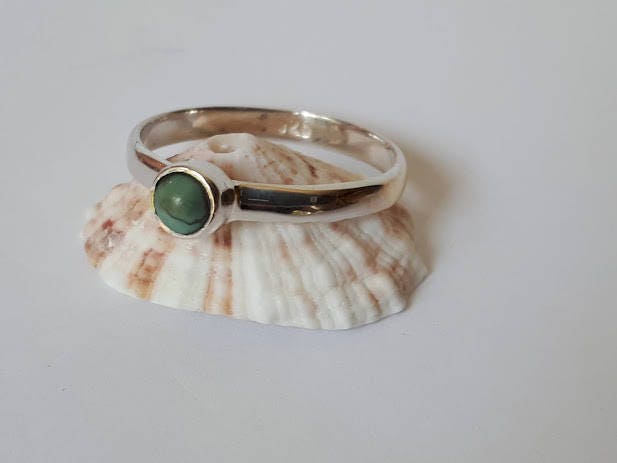 Turquoise size 6 ring set in 92.5 sterling silver