Turquoise ring, handmade ring size 7 set in 92.5 sterling silver
Introducing the Turquoise Ring – a unique, handmade statement ring set in 92.5 sterling silver. Perfect for any special occasion, this ring features a genuine cabochon turquoise stone, giving it a vibrant and eye-catching look. With dimensions of 25 X 20 mm and a weight of 8.9 grams, this size 7 (US/Canadian size) ring is sure to make a bold statement. You can look great without breaking the bank. Get your unique Turquoise Ring today!
Note that this is a size 7 ring US/Canadian size. This is a unique ring that will be the one shipped.
Unique genuine cabochon turquoise ring set in sterling silver.
Dimensions with silver about : 25 X 20 mm
Weight: 8.9 grams
Code X10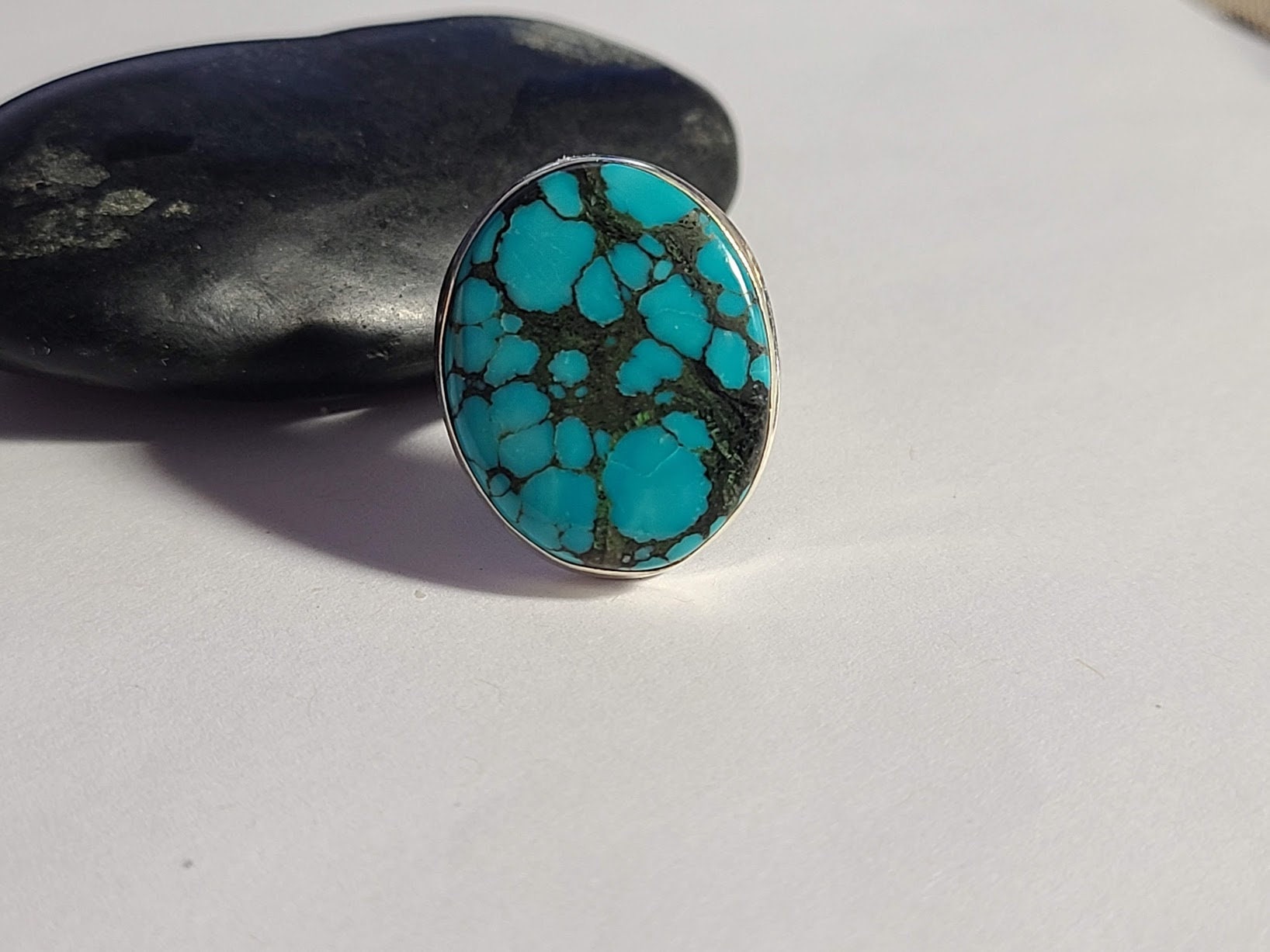 Turquoise ring, handmade ring size 7 set in 92.5 sterling silver